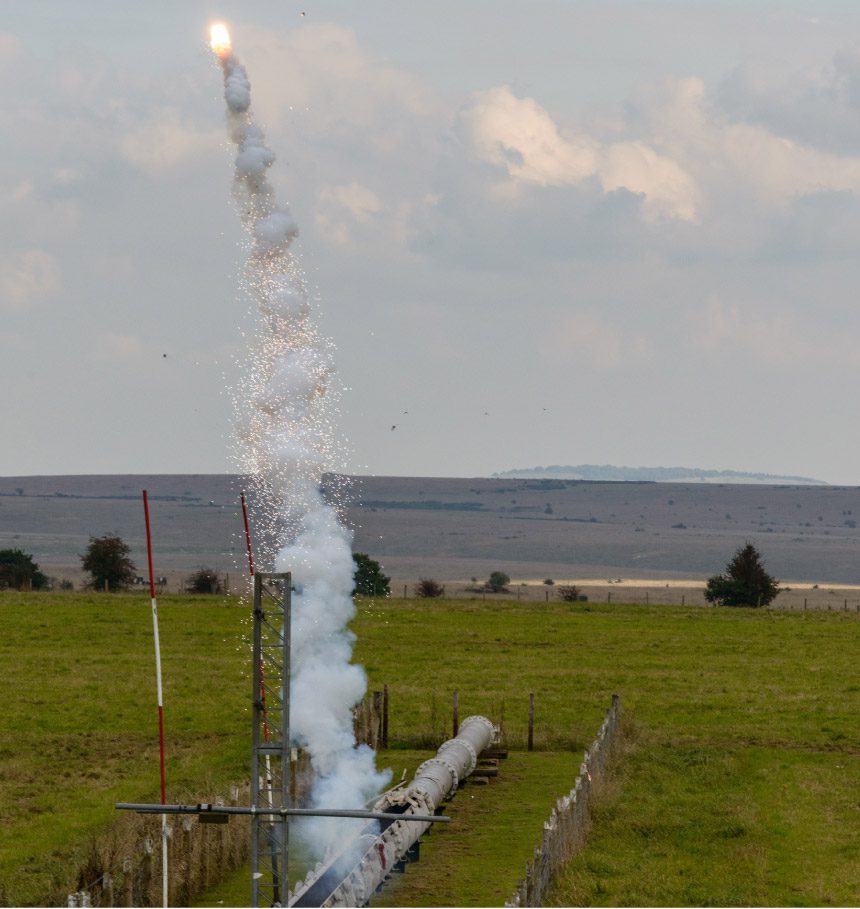 COTEC has a unique capability to test electronic countermeasures on our bespoke Flare Test Track.
A large volume of compressed air is fired down a narrow track accelerating bespoke manufactured "shuttles" to a maximum of 240 m/s (approx. 860 km/h). Two contacts half-way down the track then complete the firing circuit launching the countermeasure through its design function. Our customers are then able to perform a spectral analysis of their test items for paramenters such as radiation wavelength and colour purity.
Some of our notable customers are DSTL, Chemring Countermeasures and Leonardo.
Should you require any further information on the Flare Test Track and our capabilities, please contact us
More Capabilities
Gallery