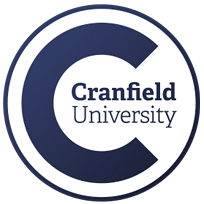 CRANFIELD UNIVERSITY
STANDARD CONDITIONS OF OFFER AND CONTRACT FOR
RESEARCH AND DEVELOPMENT
1. INTRODUCTION
CRANFIELD UNIVERSITY, as a charitable foundation, is obliged to adopt conditions of contract which limit its legal liabilities and reflect its charitable status when providing, as one of its primary purposes, research and development services.
2. DEFINITIONS
2.1 Background Intellectual Property: shall mean Intellectual Property relevant to the Project which is in the possession of a Party prior to the commencement of the Project or generated after commencement of the Project but independent of the Project.
2.2 Client: shall mean the person, or legal entity, for whom Cranfield is to undertake the Project.
2.3 Contract: shall mean the Contract between Cranfield and the Client established by acceptance by the Client of the Proposal and these conditions.
2.4 Contract Price: shall mean the total amount payable to Cranfield by the Client for undertaking the Project as specified in the Proposal or as agreed separately in writing.
2.5 Cranfield: shall mean Cranfield University incorporated by Royal Charter number RC000151.
2.6 Foreground Intellectual Property: shall mean Intellectual Property arising from or developed in the course of the Project by either of the Parties.
2.7 Intellectual Property: shall mean intellectual property which shall include but not be limited to inventions and discoveries (whether patentable or not) Patents, petty patents and applications thereof, registered designs and applications thereof design rights, registered and unregistered trade marks and service marks, specifications, drawings, plans, maps, trade secrets and confidential information, copyright material including computer software and databases, technical know-how and other information.
2.8 Parties/Party: the Parties shall mean both Cranfield and the Client, and Party shall mean either Cranfield or the Client.
2.9 Project: shall mean the work to be undertaken in accordance with the Proposal.
2.10 Proposal: shall mean the description of work or services to be undertaken by Cranfield as set out in a document submitted to the Client.
3. ACCEPTANCE OF OFFER
These conditions and the Proposal constitute an offer, and if duly accepted by the Client in writing shall constitute a Contract between the Parties No other terms and conditions shall be accepted unless agreed in writing by both Parties and no representation whatsoever whether oral or written made prior to the date of the Contract shall be deemed to be incorporated in the Contract.
4. INTERPRETATION
If there shall be any apparent inconsistency between the Proposal and these Conditions, the Proposal shall prevail.
5. PROJECT
The Project to be undertaken by Cranfield shall be as specified in the Proposal, but:-
5.1 where applicable any time limits, performance specification and Project results are a best estimate only;
5.2 although Cranfield shall at all times use all reasonable endeavours to ensure accuracy,and to achieve the objectives of the Project, Cranfield's achievement depends, among other things, on the effective co-operation of the Client's staff and on the information submitted to Cranfield by them. In consequence all reports and recommendations are submitted on the basis that:-
(i) there is no liability to any person other than the Client;
(ii) the Client acknowledges that no statement in any report or letter, other than the Proposal and any correspondence referred to in it, is to be deemed in any circumstances to be or give rise to a representation, undertaking, warranty or contractual condition.
6. CONFIDENTIALITY
6.1 All information which a Party ("the Receiving Party") receives from the other Party ("the Disclosing Party") which the Disclosing Party specifically designates in writing to be confidential prior to the disclosure whether in tangible or visible form or whether communicated orally shall be treated by the Receiving Party as confidential and the property of the Disclosing Party, and such confidential information shall not be used by
the Receiving Party for any purpose other than the performance of this Contract without the consent of the Disclosing Party.
6.2 This obligation of confidentiality shall not apply to any information:-
(i) in the public domain at the time it was disclosed or which thereafter enters the public domain without breach of the terms of this Contract
(ii) already known by the Receiving Party at the time of disclosure by the Disclosing Party
(iii) which becomes known from a source other than the Disclosing Party without breach of the terms of this Contract
(iv) independently developed by an employee of the Receiving Party to whom no disclosure of any such disclosed information has been made
(v) which is required to be disclosed by Court Order but only to the extent required by the Order on condition that the Disclosing Party is informed promptly of the Court Order.
6.3 Upon completion of the Project or earlier termination of this Contract, or at any time upon request, the Parties shall promptly return all documents containing confidential information, including all information reduced to writing which was originally disclosed orally, and all copies of the same in its possession.
6.4 Contents of letters, reports, telephone calls or consultations forming part of or in connection with the Project, may not be published in whole or in part without the prior agreement of both Parties.
6.5 The obligations of confidentiality contained in this Clause shall expire five (5) years after the date of completion of the Project or earlier termination of this Contract.
7. TERMINATION OF CONTRACT
7.1 Either Party may without prejudice to any other rights and remedies in respect of any breach or non-observance of any of the covenants or obligations herein contained by notice in writing to the other Party terminate the Contract forthwith if:-
(i) the other Party shall commit any material breach of any of the terms (including without limitation terms concerning the time for payment of the Contract Price) of this or any other contract between them and on its part to be observed or performed PROVIDED if such breach is remediable that notice thereof has previously been given and the same has not been remedied within twenty one
(21) days thereafter;
(ii) if the other Party shall present a petition or have a petition presented by a creditor for its winding-up or shall convene a meeting to pass a resolution for voluntary winding-up or shall enter into any liquidation (other than for the purposes of a bona fide reconstructions or amalgamation) or shall call a
meeting of its creditors to seek the protection of the court from action by its creditors or any insolvency process or shall have a receiver or any administrative receiver of all or any of its undertakings or assets or an
administrator appointed, or shall be deemed by the applicable statutory provisions to be unable to pay its debts or shall suffer any process equivalent or analogous to any of the aforesaid under any jurisdiction;
(iii) if the other Party, being an individual, shall die, or present or have presented against him a petition for a bankruptcy order, or if an effective interim order shall be obtained in respect of him or a voluntary arrangement in respect of him is approved;
(iv) if the other Party permits any judgement against it to remain unsatisfied for fourteen (14) days.
7.2 Further, Cranfield may without prejudice to any other rights and remedies it may have by notice in writing to the Client terminate the Contract forthwith if:-
(i) any equipment or article supplied by the Client for the purposes of the Project is (in the bona fide opinion of Cranfield) unsafe or poses unacceptable risks of injury or damage to persons or property;
(ii) the Project cannot be achieved owing to the state of any equipment or article supplied by the Client for trials or test;
7.3 This Contract may be terminated by either Party giving the other Party ninety (90) days prior written notice. Any termination of the Contract shall be without prejudice to any rights which may have accrued to either Party prior to such termination. In the event of such termination, the Client shall pay to Cranfield all fair and reasonable fees costs and expenses incurred in respect of work performed on the Project up to the effective date of termination on a quantum meruit basis plus all commitments properly and necessarily already entered into at the date of receipt of notice to terminate or suspend the Contract or arising as a direct consequence of such notice, provided that such costs and expenses and commitments when added to the amount of any payments already made to Cranfield shall not exceed the agreed Contract Price plus Value Added Tax (VAT) thereon if applicable.
8. FORCE MAJEURE
Neither Party will be liable to the other for any delay in or failure to perform its obligations (other than payment of money) as a result of any cause beyond its reasonable control, including but not limited to an Act of God, decree of Government, fire, flood, explosion, sabotage, riot, rebellion, war, civil war, armed conflict, terrorism, nuclear, chemical or biological contamination, disease, quarantine, official strike or similar official industrial action or dispute, which directly causes a Party to be unable to comply with all or a material part of its obligations under this Contract. If such delay or failure continues for at least sixty (60) days, either Party shall be entitled to terminate the Contract by notice in writing.
9. PAYMENT
9.1 In consideration of Cranfield undertaking the Project for the Client, the Client agrees to pay Cranfield the fees and expenses in the amounts and at the times specified in the Proposal together with Value Added Tax (VAT) where applicable.
9.2 Unless otherwise provided in the Proposal payment shall be monthly in arrears in respect of each month for which work has been undertaken by Cranfield. Payment shall be due thirty days after demand or invoice and thereafter any sum unpaid shall bear interest at the rate of four percent (4%) per annum above National Westminster Bank plc base lending rate for the time being in force until payment is made in full both before and after any relevant judgement. Without prejudice to any other rights of Cranfield if the Client shall fail to make payment in full in accordance with this Clause then Cranfield shall be entitled after giving the Client seven (7) days prior written notice of its intention to terminate this Contract or any other contract with the Client in accordance with Clause 7 and to claim damages from the Client for breach but without thereby releasing the Client from its obligations to Cranfield under this or any other contract.
9.3 If this Contract is exempt from Value Added Tax (VAT) but HM Revenue and Customs subsequently determine that VAT is payable on the supply of the services provided under this Contract then the Client agrees to pay to Cranfield any such VAT upon receipt of a VAT invoice issued by Cranfield.
10. INTELLECTUAL PROPERTY AND USER RIGHTS
10.1 For the avoidance of doubt nothing in this Contract shall be construed as affecting the ownership of Background Intellectual Property.
10.2 Each Party shall grant the other Party a licence to Background Intellectual Property solely for undertaking the performance of the Project but for no other purpose.
10.3 All Foreground Intellectual Property shall be the property of the Client but Cranfield shall be granted a non-exclusive perpetual licence to use all the Foreground Intellectual Property for any work or project outside the specific field of the Project without damaging in any way the commercial interests of the Client.
10.4 The application or incorporation of any Background Intellectual Property owned by Cranfield shall only be permitted with prior written agreement subject to a licence the terms of which are to be agreed.
10.5 (i) The Client shall, with such reasonable assistance from Cranfield as the Client may request at the Client's cost, apply for and pay all renewal fees and do such acts as may be necessary to maintain and keep current Intellectual Property protection made pursuant to the Project.
(ii) Should the Client, with the written consent of Cranfield, decide to abandon any Intellectual Property protection, it shall if so requested by Cranfield in writing carry out all procedures necessary to arrange for the assignment of the Intellectual Property to Cranfield upon terms and conditions to be agreed.
11. LIABILITY
11.1 The Parties expressly agree and acknowledge that it is fair and reasonable for Cranfield as an educational charity to restrict its liability to the Client in the manner set out in this Clause 11.
11.2 While Cranfield will use reasonable endeavours to ensure the accuracy and completeness of the work performed and of any information provided or opinions expressed in connection with the Project, it does not give any express or implied representations and this Contract does not contain any express or implied terms, warranties or conditions as to:-
(i) the quality or fitness for a particular purpose of any goods produced, sold or supplied pursuant to the Project (or of any design, workmanship, materials or parts used in connection therewith) or as to their correspondence with any description or sample; or
(ii) the accuracy, sufficiency or completeness of any work performed, information provided or advice given pursuant to, in connection with or as a result of, the Project.
11.3 Cranfield's sole liability shall be for direct loss or damage incurred or suffered by the Client or death or injury to any of the Client's employees, servants or agents as a result of negligence on the part of Cranfield or its employees, servants or agents in the performance of its obligations under this Contract and which liability is not otherwise excluded or restricted by this Contract, but such liability shall in no circumstances exceed the sum of £1,000,000 in the aggregate in respect of all such losses, save that there shall be no limit of liability in respect of death or personal injury resulting from the negligence of Cranfield its employees, servants or agents.
11.4 Nothing in this Clause shall be taken to exclude or restrict any liability of Cranfield for death or personal injury resulting from the negligence of Cranfield or its employees, servants or agents or to exclude or restrict any other liability of Cranfield which cannot by law be excluded or restricted.
11.5 In no event shall Cranfield be liable for any of the following losses or damage (whether such losses or damage are foreseen, foreseeable, known or otherwise and whether or not the Client is advised of the possibility of loss, liability damage or expense):
11.5.1 loss of revenue;
11.5.2 loss of actual or anticipated profits (including for loss of profits on contracts);
11.5.3 loss of the use of money;
11.5.4 loss of anticipated savings;
11.5.5 loss of business;
11.5.6 loss of operating time or loss of use;
11.5.7 loss of opportunity;
11.5.8 loss of goodwill;
11.5.9 loss of reputation;
11.5.10 loss of, damage to or corruption of data; or
11.5.11 any indirect or consequential loss or damage howsoever caused (including, for the avoidance of doubt, where such loss or damage is of the type specified in Clauses 11.5.1 to 11.5.10).
11.6 The Client undertakes to make no claim in connection with this Contract or its subject matter against any student or any employee, agent or appointee of Cranfield (apart from claims based on fraud or wilful misconduct). This undertaking is intended to give protection to individual personnel; it does not prejudice any right which the Client might have to claim against Cranfield.
12. INDEMNITY
The Client agrees to indemnify and keep indemnified Cranfield and its employees servants and agents from and against any and all liabilities, claims, demands, loss, costs, damages or expenses including legal fees resulting from, in connection with, or arising out of any claim asserted against Cranfield relating to or associated with:-
12.1 the Client's use and/or any third party to whom the Client has passed information or results use of any such information or results supplied by Cranfield; or
12.2 use by the Client and/or any third party of any product, process or system created by the Client or the third party which may be based upon the results of the Project; or
12.3 use by Cranfield of any Background Intellectual Property supplied by the Client.
13. RELATIONSHIP OF THE PARTIES
The relationship of the Parties is exclusively that of independent contractors and nothing contained in this Contract shall be construed as creating any partnership, consortium, joint venture, agency or any other legal relationship.
14. TITLE
Title in any report, equipment, software or any other deliverable agreed under this Contract shall not pass to the Client until payment in full has been received by Cranfield of the Contract Price.
15. DATA PROTECTION AND DATA PROCESSING
15.1 In this clause:
(a) "Personal Data", "Controller", "Processor", "Data Subject" and "Processing" "Third Country" and "International Organisation" have the same meaning as in the Data Protection Legislation;
(b) "Data Protection Legislation" shall mean the Data Protection Act 2018 and the Privacy and Electronic Communications (EC Directive) Regulations and any guidance or codes of practice issued by the Information Commissioner from time to time (all as amended, updated or re-enacted from time to time);
(c) "Data Controller" shall mean the Party that transfers Personal Data to the other Party; and
(d) "Data Processor" shall mean the Party that receives Personal Data from the other Party.
15.2 Responsibilities
15.2.1 The Parties undertake to comply with all relevant requirements of the Data Protection Legislation. This clause is in addition to, and does not relieve, remove or replace, a Party's obligations under the Data Protection Legislation. Either Party can be a Data Controller or Data Processor if passing personal data to the other Party
15.2.2 The Data Controller will ensure that all required consents and notices are in place to legally transfer of the Personal Data to the Data Processor for the duration and purposes of this Contract
15.2.3 Without prejudice to the generality of this clause the Data Processor shall perform its Data Processing obligation under this Contract by:
a) processing Personal Data on the written instructions of the Data Controller unless otherwise required by the laws of any member of the European Union or by the laws of the European Union applicable to the Data
Processor Applicable Data Processing Laws ("ADPL") to process Personal Data. When relying on laws of a member of the European Union or European Union law as the basis for processing Personal Data, the Data
Processor shall notify the Data Controller prior to performing the processing as required by the ADPL unless those ADPL prohibit the Data Processor from notifying the Data Controller;
b) having appropriate technical and organisational measures in place, approved by the Data Controller, to protect against unauthorised or unlawful processing of Personal Data together with protection for accidental loss, destruction, or damage, to Personal Data, as is appropriate to the harm that might result from the unauthorised or unlawful processing, accidental loss, destruction, damage and the nature of the data to be protected, having regard to the state of technological development and the cost of
implementing any measures (those measures may include, where appropriate, pseudonymising and encrypting Personal Data, ensuring confidentiality, integrity, availability and resilience of its systems and services, ensuring that availability of and access to Personal Data can be restored quickly after an incident, and regularly assessing and evaluating the effectiveness of the technical and organisational measures adopted by it);
c) ensuring that all personnel who have access to and/or process Personal Data are obliged to keep the Personal Data confidential; and
d) not transferring any Personal Data outside of the European Economic Area to a Third Country or an International Organisation, unless the prior written consent of the Data Controller has been obtained and the following conditions are fulfilled:
i. the Data Controller or the Data Processor has provided appropriate safeguards in relation to the transfer;
ii. the Data Subject has enforceable rights and effective legal remedies;
iii. the Data Processor complies with its obligations under the Data Protection Legislation by providing an adequate level of protection to any Personal Data that is transferred;
iv. the Data Processor complies with reasonable instructions notified to it in advance by the Data Controller with respect to the processing of the Personal Data;
v. assist the Data Controller, in responding to any request from a Data Subject and in ensuring compliance with its obligations under the Data Protection Legislation with respect to security, breach notifications, impact assessments and consultations with supervisory authorities or regulators;
vi. notify the Data Controller without undue delay on becoming aware of
a Personal Data breach;
vii. at the written direction of the Data Controller, delete or return Personal Data and copies thereof to the Data Controller on termination of the agreement unless required by Applicable Data Processing Law to store the Personal Data; and
viii. maintain complete and accurate records and information to demonstrate its compliance with this clause
15.3 The Data Controller consents to the Data Processor appointing a third-party processor of Personal Data under this Contract should it be necessary. The Data Processor confirms that it has entered or (as the case may be) will enter with the third-party processor into a written agreement substantially on that third party's standard terms of business.
15.4 Either Party may, at any time on not less than thirty (30) days' notice, revise this clause by replacing it with any applicable controller to processor standard clauses or similar terms forming part of an applicable certification scheme (which shall apply when replaced by attachment to this Contract).
16. EXPORT CONTROL
16.1 The Parties hereto shall comply with all laws and regulations in force from time to time, affecting the export, or re-export to or from the United Kingdom of Great Britain and Northern Ireland of goods or services including technical information.
16.2 The Parties shall use their best endeavours to ensure that no export, or re-export, whether directly or indirectly shall be sent to any third party who a Party knows or has any reason to know will illicitly use any item or information directly or indirectly in any nuclear activity, the design or development of missiles, or missile technology, bacteriological or chemical weapons.
17. NON-ASSIGNMENT
Neither Party may assign, transfer or otherwise dispose of this Contract in whole or in part or any interest therein without the prior written consent of the other Party. However this shall not restrict the right of Cranfield to employ or appoint sub-contractors provided such sub-contractors are bound by a confidentiality obligation equivalent to that contained in Clause 6 herein and also have an obligation to assign any Intellectual Property to Cranfield.
18. PUBLICATION AND PUBLICITY
18.1 The Client recognises that in accordance with normal academic practice, Cranfield may wish to publish some or all of the results arising out of the Project. In this event, Cranfield shall seek the written agreement of the Client to the manuscript proposed for publication in good time before publication or other disclosure. Such written permission shall not be unreasonably withheld longer than is necessary to protect commercial interests and any likely delay shall be notified promptly to Cranfield.
18.2 Where the Project involves work which, with the prior knowledge of the Client will be undertaken by a Cranfield student, the Client agrees that the student will be able to publish a thesis based on the Project in accordance with Cranfield's Regulations.
18.3 The Client agrees that it shall not, without prior written consent of Cranfield, advertise or publicly utilise the Cranfield University name or any trademark associated therewith, in conjunction with the Project or any results thereof.
19. NOTICE
Any notice which may be required to be given by either Party under this Contract shall be deemed to have been duly given if left at or sent by recorded delivery post, if to Cranfield sent to Cranfield University, Research and Innovation Office at Medway 5, Cranfield, Bedfordshire, MK43 0AL, and if to the Client to the Client's last known place of business or its registered office or to such other address as the Client shall have previously designated in writing.
20. ENTIRE AGREEMENT
This Contract represents the entire agreement between the Parties relating to the Project and shall supersede all representations, agreements, statements and understandings made prior to the date of this Contract whether oral or in writing other than those representations, agreements, statements and understandings which have been expressly incorporated into this Contract.
21. VARIATIONS TO CONTRACT
No variation or modification expressed to be an amendment to this Contract shall have any effect unless made in writing and signed by a duly authorised representative of each Party.
22. HEADINGS AND SEVERABILITY
The Clause headings are for convenience only and shall not affect their interpretation. If any part of this Contract shall be held to be unenforceable to any extent, the remainder of the Contract shall nevertheless remain in full force and effect.
23. NON-WAIVER
Failure to terminate this Contract following a breach or other failure to comply shall not be deemed to be a waiver of a Party's defences rights or causes of action arising from such or any future breach or non-compliance. Nor shall failure on the part of either Party at the time or from time to time to enforce or to require the strict adherence and performance of any of the terms and conditions affect or impair its right to enforce such terms or conditions in any way.
24. SURVIVAL
The provisions of the following Clauses shall remain binding upon the Parties after the expiry or any termination under this Contract, 6, 9, 10, 11, 12, 14, 15, 16, 18, 25, 26 and 27.
25. RIGHTS OF THIRD PARTIES
The Contracts (Rights of Third Parties) Act 1999 shall not apply to these terms and conditions and nothing in these terms and conditions confers or purports to confer on any third party any benefit or any right to enforce any of these terms or conditions.
26. FREEDOM OF INFORMATION ACT
The Client acknowledges that Cranfield is subject to the Freedom of Information Act 2000 and undertakes to assist and co-operate with Cranfield to enable Cranfield to comply with any information disclosure obligations.
27. GOVERNING LAW
This Contract shall be governed by and construed in accordance with the Law of England and Wales and shall be subject to the exclusive jurisdiction of the Courts of England.
Conditions of use of COTEC Range Facilities
Provisional booking dates made more than 2 months before a trial will be held for 4 weeks after which COTEC cannot guarantee that the provisional dates will still be available.
Provisional booking dates made between 1 and 2 months before a trial will be held for 3 weeks after which COTEC cannot guarantee that the provisional dates will still be available.
Provisional booking dates made less than 1 month before a trial will be held for 2 weeks after which COTEC cannot guarantee that the provisional dates will still be available.
Once a confirmed booking has been made, the customer will be liable for the full range cost plus the cost of any requested additional instrumentation unless adequate notice of cancellation is given:-
If the customer cancels with more than 10 working days notice then there is no charge.
If the customer cancels with between 6 & 10 working days notice before the booked dates, he will be charged a cancellation fee of 50% of the range hire cost unless the range days are re-let.
If the customer cancels with between 1 & 5 working days notice before the booked dates, he will be charged a cancellation fee of 50% of the range hire cost plus full recovery of any actual costs incurred by COTEC.  (Note: If for example, a customer books 2 days and completes his testing on the first day then these charges will also apply for the unused day(s)).
If testing cannot be completed because of a fault with the COTEC equipment or because HQ DTE SPTA deny COTEC the range time, then the customer will be offered pro rata range time to complete the trial at no extra charge.  COTEC cannot guarantee that this will be consecutive with the original trial date.  It should be noted that HQ DTE SPTA can deny range time at very short notice if it is required for example, for urgent operational use.
The SPTA and therefore COTEC, operate under meteorological limits set daily by the Larkhill Meteorological Office.  COTEC cannot be responsible for limits set because of adverse weather conditions so if testing cannot be completed under these restrictions, the customer is still liable.
COTEC has limited storage facilities and therefore requires that any customer's stores remaining after testing are removed from the site within 6 weeks of completion of the trial.
COTEC can provide a quote for disposal or storage if necessary.
Any quotation provided is subject to Cranfield University's standard Terms & Conditions (a copy is available on request).